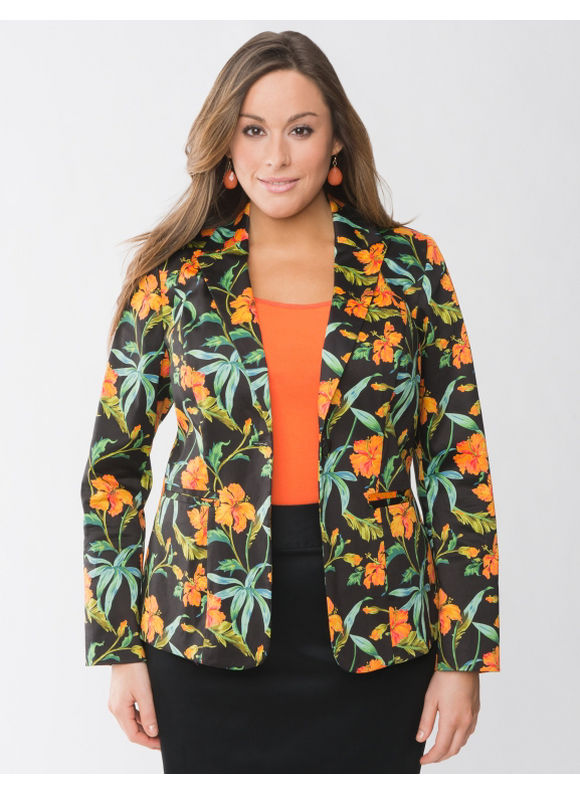 If you're a full figured woman career woman, looking for professional business attire, you're in the right place.
The ladder to success is a difficult one to climb whether you're male or female.  However, if you're a full figured business woman you face the additional pressures imposed by the  "discriminatory practices" of the fashion industry.
In the fashion world, a "full figured woman" is defined as anyone who wears clothing larger than a size 8. Contrast that with the "real world"… you know, the world where women actually swallow their food!
There are many women who embrace their natural curves. They have chosen not to pursue a goal weight which is so unhealthy that frequently women who have achieved that "goal" have ceased having monthly cycles! They laugh – they live – they love. They're too busy enjoying life to be obsessed about losing the very curves which make them distinctly feminine!
This site is for women who live in a world where the definition of "success" is measured by more than just the size dress she wears.
According to SF Gate, the online home of the San Fransisco Chronicle:
American women are getting bigger. Sixty-eight percent wear a size 12 or larger, and 52 percent wear size 14 or larger, according to Grace magazine, a new publication aimed at what it calls "full-figured" women.

When Carre Otis, the supermodel, "ballooned" to a size 12 (a.k.a. a healthy weight), she had to make the transition from "model" to "plus-size model".
Seriously?  A woman who is over 5′ 9″ tall who wears a size 12 is defined as "plus size"?  What is wrong with this picture?
The majority of  American women are plus size.  Did anybody remember to CC the fashion industry with that memo?
This site was created to celebrate your womanly curves as you conquer the world of business.