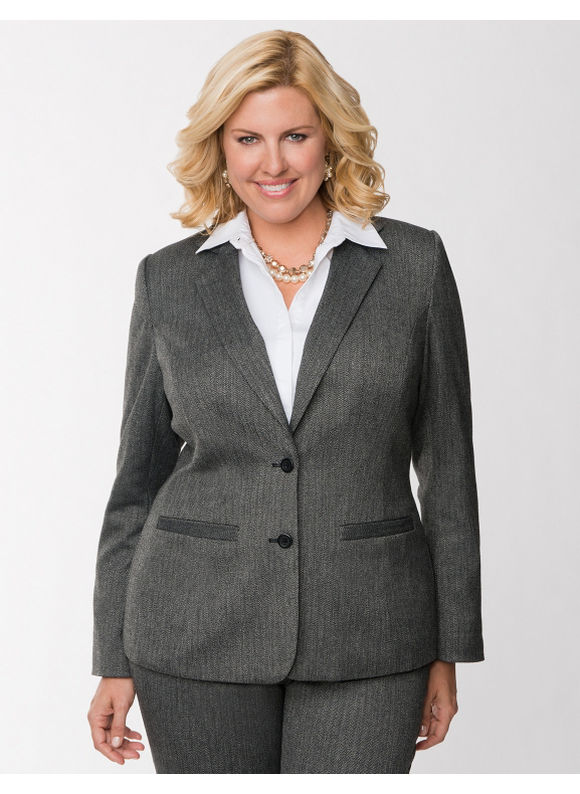 It's the age old question women have been wrestling with since they first wrapped cloth lines with whale bone around their mid-sections and laced themselves into that contraption in the name of "fashion"…. "What Should I Wear?
Today's business woman has a lot riding on what she chooses to wear.  Your choice of clothing will affect how people view you – and therefore will make an impact on your career.
Your wardrobe may be the most powerful form of "personal branding"  – it's  so more powerful than your business card – so dress – er, I mean CHOOSE wisely.
In business settings – there are certain guidelines you need to follow when it comes to choosing your outfit. Keep in mind, for the case of this discussion – when the word "dress" is used – it refers to classic timeless professional dresses like the one featured in the image above. We are not referring to the cute, kicky and casual flowery sundress.
A Business Woman's Guide to Business Attire
First the basics. When in doubt – wear a woman's business suit – preferably a fitted jacket with a skirt. I know – I know – there's the ever raging "slacks vs skirts for business suits" debate but when you want to be "safe" – choose the skirt with a modest heel. You should have at least TWO classically tailored business suits in a dark neutral in your wardrobe.
As a general rule, wear this "business suit uniform" when meeting someone new. Whether it's a job interview, meeting a new client – meeting with investors or when you're attending a networking event – you'll never regret choosing a business suit in a dark neutral.
Just because you're dressing conservatively doesn't mean you can't allow your individuality and personality SHINE through your selection of accessories not to mention the shirt you wear under your jacket. You can get "wild and crazy" with the colors as long as it's merely "peeking" out from beneath your conservative fitted jacket.
Feel free to toss the hard and fast "business suit" rule if you're employed in a "creative" industry. Creative industries include the fashion industry, advertising and publishing. Creative types cringe at the sight of a business suit and wearing one for say – a job interview with an advertising agency says "I don't get what you're all about and I'll never fit in here."
If you're employed or hoping to be employed in a "creative" industry –  go for a really classic dress like the ones featured on this page.
When in doubt – choose a suit!
Think about it – have you ever seen a woman with her hair done, makeup on wearing a business suit and thought to yourself "Oh dear – what WAS she thinking?"
Honestly – I can only think of two situations where a business suit is completely out of line: the beach and a backyard picnic.  In almost every business situation – there is NEVER a time when a business suit is the "wrong" choice.
I know – I know – business is more "casual" these days – but think of a business suit to be the business attire equivalent of good manners.  Sure, not everyone has good manners – but the lack of good manners actually makes those who have them stand out.  The same is true of your business suit.Which brings us to the issue of slacks. If you choose to wear slacks – make sure they FIT properly. There's nothing worse than a woman wearing a pair of slacks which don't fit her in the "rise" (the distance between the crotch and waistband). If the rise is too short – she gets the dreaded "camel toe"..l UGH! Too long – and it looks like she's got a "package". (IMHO – It's perfectly acceptable for people to think I act like I "have a pair" but I NEVER want my slacks to make them wonder if I really do have a pair!)
When it comes to shoes – traditionally closed toe pumps are always a safe bet.  One thing about wearing slacks is you have the opportunity to be more "playful" in your choice of shoes than you might when wearing a skirt.   There's something flirty and fun – yet professional about a hint of color like peeking out from beneath a pair of perfectly tailored gray slacks – while those same shoes would destroy the same business suit with a skirt.
When it comes down to dressing professionally – the best advice I can give is find the most successful woman in your company.  Watch what she wears and how she wears it.  If your company's senior VP wears business suits to company meetings – you should too.  If you're company's senior ranking female VP wears dresses and open toed shoes – follow that lead.
Each company has it's own "culture" and therefor it's own unspoken "rules" about how to dress.  Pay attention and don't be afraid to "up the ante" when it comes to bringing style to your workplace.
Finally – the "rules" for shopping for business attire:
You'll never regret wearing a business suit – unless it's a beach party!
If you opt for slacks – make sure they fit like a glove.
Shop for the body you have – not the body you wish you had.
Buy big and tailor it down to fit
Buy the best quality you can afford
Invest in the proper support garments to make everything you wear look better!