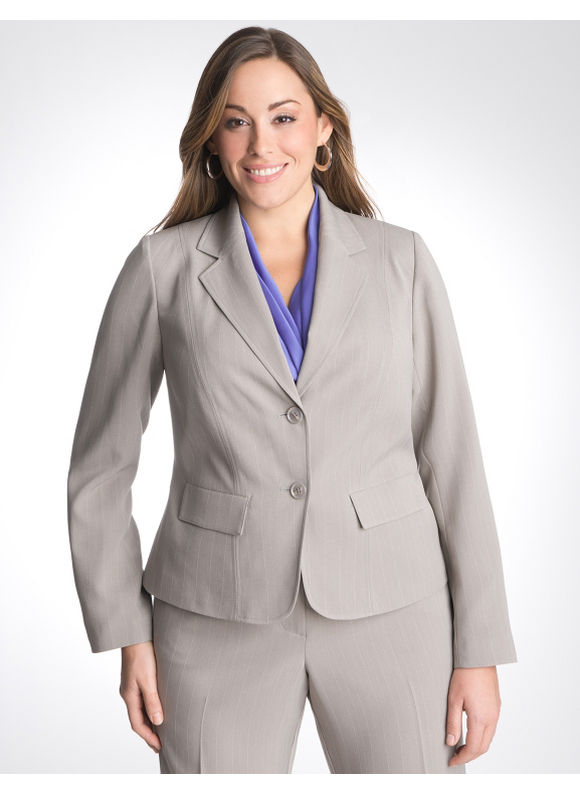 Presenting an attractive professional image is essential for any career woman. Whether she's making a presentation in the boardroom or making a sale in the field, a perfectly fitted business suit help to create a strong and professional first impression.
Full figured woman face a challenge when finding plus size women's business suits. Since almost 60% of us wear a size 14 or larger, we're classified as "plus size" and because of that, finding a great fitting business suit is particularly challenging.


The rules for finding great plus size women's business suits are the same as finding great business suits for any woman regardless of size or shape.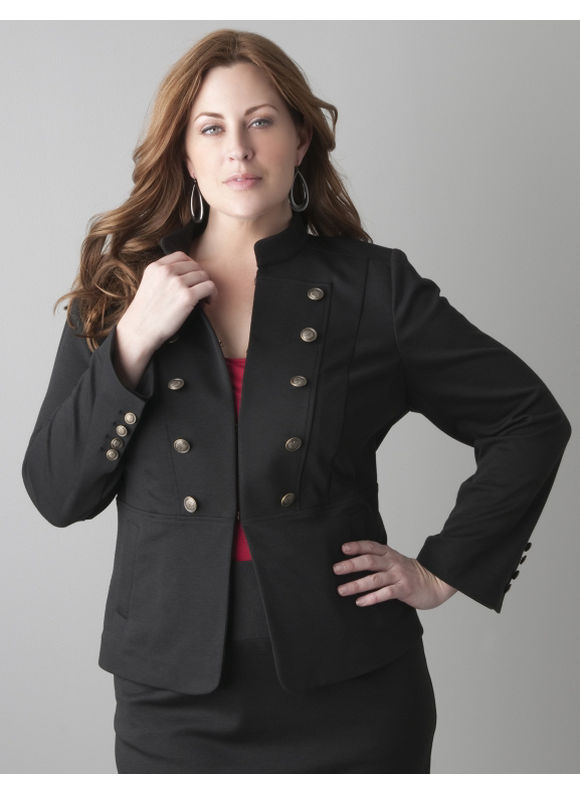 Before you begin shopping for plus size women's business suits, be sure to invest in the proper foundation garments.  For more information – be sure to read Before You Begin Shopping: What Every Plus Size Woman Must Know.
Once you've got the undercover work done – it's time for the most important information about finding the right business suit for the plus sized woman….
No matter what your size or gender – a business suit MUST fit like it's tailor made to make a great impression.
If you're not an experienced seamstress, this is not the time for you to dig out the sewing machine you used in jr high to make pillows for your bed. Find a professional tailor in your area.  Then – buy clothing that is too big and allow the tailor to trim it down to a perfect custom fix.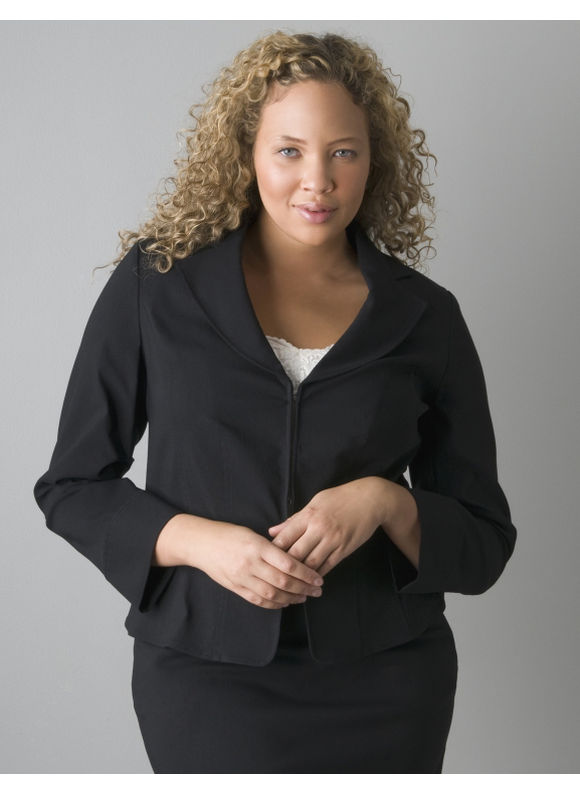 For DECADES men have purchased suits and had minor alterations included in the sales price. Better menswear stores have always offered in-store tailors on hand to shorten a sleeve by 1/2 an inch or shorten a pant leg 1/4 of an inch.  Too bad women's clothing in general hasn't followed that practice.


We'll provide more tips and tricks here for building a wardrobe of the perfect plus size women's business suits, but remember… before you wear your business suit to work, be sure to take it to the best professional tailor you can find to have your suit "tweaked".
When you do, you'll find the confidence boost is almost as satisfying as how good you'll feel when you look in the mirror.