This is from the "been there, done that, bought the T-shirt factory" files. If you're like me, your biggest goal in life is to lose weight. You hate your girlish curves and your fondest fantasy is to go to bed fat and wake up thin. Morning, noon and night, your obsession and desire is to lose weight.
As a result, you postpone buying your power business suit because you're going to have to buy it in a plus size. You're going to WAIT to buy your plus size business power suit once you get to your goal weight.
Until then, you're committed to shopping the discount store clearance rack to build your business wardrobe, buying clearance pants, skirts, jackets and shirts that have been banished to the clearance rack for a reason.
You know that shopping like that means you're a likely candidate for the television show What Not to Wear, but you don't want to make an investment in your clothes until you've achieved your ideal weight.
Here's the end of the excuses!!!
Give yourself 6 weeks to make a significant change in your body. Today, right now, stand up walk over to your calendar and mark the date that is 6 weeks from today. Next, take your measurements as they are TODAY. In six weeks, you'll take those same measurements again.
Now, promise yourself that if those measurements are not SIGNIFICANTLY different, that you are going to make a significant investment in your professional wardrobe.
You have the next six weeks to make a significant change in your body. Whether you decide to diet, exercise or get gastric bypass surgery or even plastic surgery… the clock is ticking.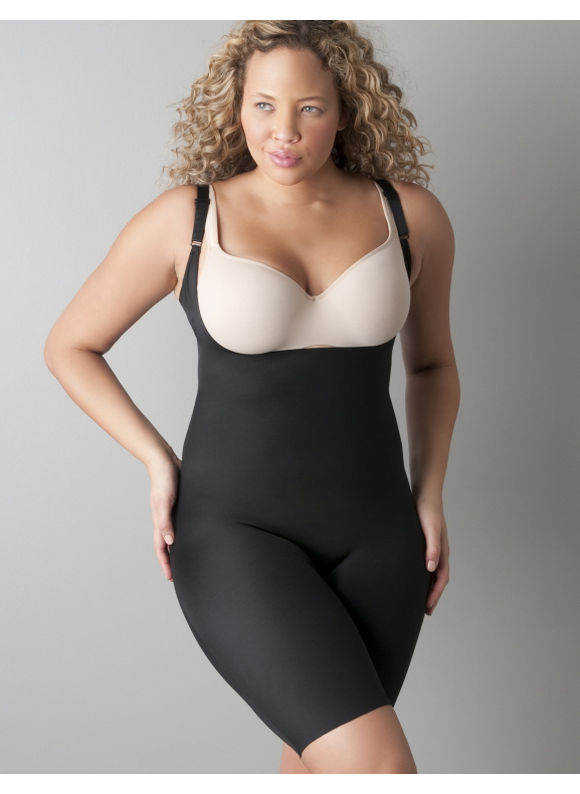 If you find yourself postponing buying your plus size business power suit because you're "going" to lose weight, make a commitment to begin making investments in your professional image six weeks from today.
Your to do list for the next six weeks should include:
Find that fabulously talented tailor you need to make your business suit fit like an expensive personalized glove no matter WHAT size you're wearing six weeks from today.
Pick up the right support garments – because no matter what size you are in 6 weeks – Spanx are going to make ALL of your clothes look better no matter what size you wear!