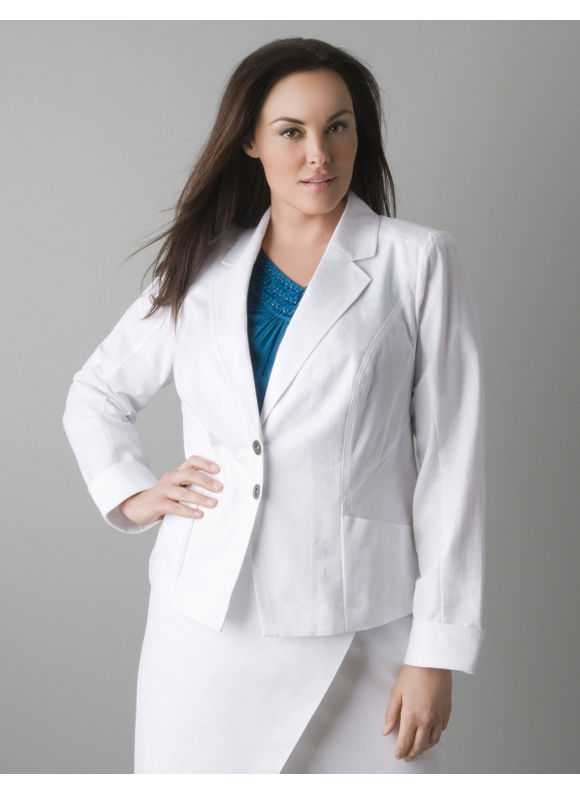 The jacket is an essential element of the plus size business suit. Full figured women need to be extremely careful in choosing the right fit and style in a plus size business suit jacket.
Because everyone's body is different, the jacket that flatters on woman's body will have the exact opposite effect on another. Your body type must be taken into consideration when choosing a plus size business suit.
If you're shopping in person, don't leave the house without your carefully chosen foundation garments. The wrong support can make the right business suit look wrong!!!
In addition to the proper foundation garments, you should also bring shoes that you will wear with the suit. No business suit (full figured or otherwise) looks sharp when paired with running shoes.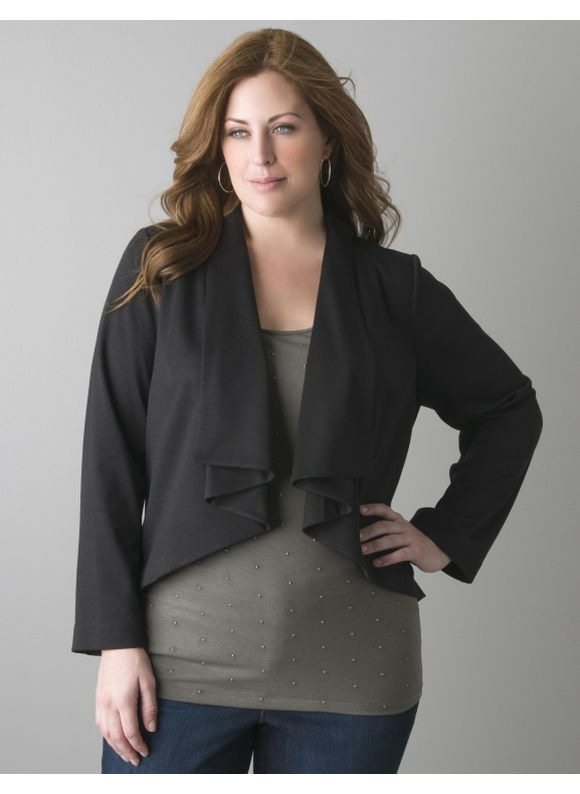 As you shop for a business suit, pay careful attention to the cut of the jacket. Short, boxy jackets that hit at the waist aren't flattering on anyone larger than a size 1. Instead look for a longer line in your jacket. One that skims the hips will be more flatter for most women, especially full figured women. A jacket with slight padding in the shoulder will balance the figure of a woman who carries her "junk in the trunk" but can create the look of a football lineman for the woman whose shape is described as a crisp apple as opposed to a luscious pear.
I know it sounds counter intuitive, but look for a jacket that follows your curves. It's common for full figured women to shop for plus size business suits that fall from the shoulders and don't touch the body. Instead, try a jacket with a cinched or tapered waist rather than a jacket that is cut straight up and down. By choosing a jacket that fits well, you'll accentuate your curves.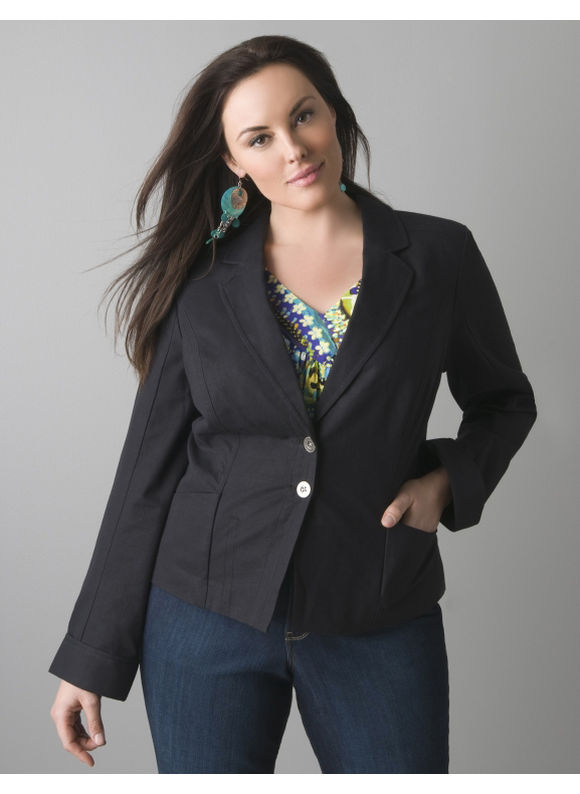 For years, plus size women have been forced by designers to hide their sexy curves under shapeless tents. Fortunately, today's designers offer more form fitting options.
Finally, be sure the jacket FITS your body. If it pulls across the bust, then get a larger size! Cut the tags off when you get home if you hate the number on the tag! It's easier for a tailor to cinch the waist of a jacket than to let out the bust.
Remember that a jacket that fits you perfectly will present you in the most professional light!